How to Think Clearly in a Crisis
Are you ready to lose that overwhelming sense that "something must be wrong with me" and learn, instead, to embrace this HSP gift God's given you? The Sensitive & Strong Community Cafe is open to new members now!
Our first power outage was so … romantic.
We lit candles, bundled up in blankets, crowded together on the couch, and reminisced about our favorite family vacations.
At some point, Daniel pulled out his guitar, sat by the fireplace, and we harmonized to old hymns and summer camp songs.
When the lights sprang back on, we looked at one another, silently wishing we could turn them back off and linger in those magical kum-by-yah moments.
Losing Power … and Perspective
Flash forward fifteen years later, to 7:43 AM on the second Tuesday of a new year. One moment I was answering email, and the next I was shouting, "This can NOT be HAPPENING!" as my wifi signal disappeared and battery back-ups began screeching throughout the house.
At first, I clung to hope that this would be a temporary disruption of service, and I could get back to my jam-packed schedule by 8:00 AM. Or 8:15 AM. Or 8:30 AM. Or 9:00 AM at the latest.
By 10:00, my cell phone battery was almost completely drained by my frantic, and mostly futile, attempts to get information about how wide-spread the power outage was and when power would be restored.
It turned out that PG&E had cut power to our entire county because high winds were creating extreme fire hazard conditions. One source suggested that the power might stay out for four days.
No.
No!
NO!
This can NOT be happening!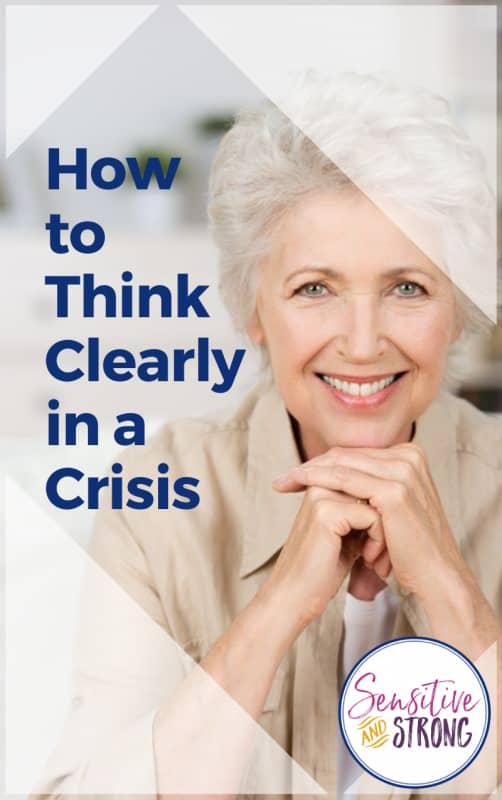 Plugging my dying cell phone into my laptop, I stared at my Google Calendar. On Sunday night, I'd planned out my week's agenda with such care. Everything on it was vital. Everything needed to happen in the exact order I'd laid out. But there I was, about to miss a scheduled meeting, unable to notify anyone.
And then …
<ahem>
Oh, how I wish I could tell you, "And then, I heard the still small voice of God speaking to me, and His power was all I needed ."
What actually happened is that I proceeded to lose it for the rest of the day.
Looking back, now, I'm embarrassed that I didn't pull myself together and make the best of it.
But in the moment, what I did was full-on lose it.
I can't believe I'm losing all this time!
Just look at everything that isn't getting done!
I planned so carefully but now I'm falling so far behind!
I'll never catch back up!
This is awful!
This isn't right!
This is so unfair!
We lost power for 24 hours. And for 24 hours, I lost my sense of perspective so completely that I was exhausted for the rest of the week.
Triaging What Went Wrong
In the days after, I try to figure out why I reacted so badly to something that's become so commonplace for our rural home. And, more importantly, how I might develop a plan to make sure I don't lose it so badly in the future.
I reach out to some friends, explained what had happened, and ask, "How do you recover when you've lost time and have a packed schedule?"
They all respond with immediate sympathy and excellent suggestions.
Then one poses a question that stops me in my tracks: "Did it ever occur to you that God might have been inviting you to rest until the power came back on?"
Rest?
On a work day?
Until the power came back on?
With no ETA for when that would be?
No.
That absolutely did not occur to me.
I think back to how frantic I'd felt all day, how fitfully I'd slept that night.
24 hours without power meant 24 hours without productivity, and I'd lost my ever-loving-mind trying salvage it.
"Did it ever occur to you that God might have been inviting you to rest until the power came back on?"
God would never do that to me!
My inner sarcasm falls flat as a deeper truth rises.
Actually, he would. He's been inviting me to seek refuge in Him for as long as I can remember.
What might those 24 hours have felt like if — instead of flailing away in a losing battle against a reality I couldn't change — I had accepted His invitation to rest in Him?
Thinking Clearly — Ahead of a Crisis
One of the key qualities of a Highly Sensitive Person is depth of processing, which can make it challenging to respond well to emergencies.
The HSP brain isn't wired for the snap decisions and quick pivots needed in a crisis. Instead it's wired for deep thinking—like coming up with proactive plans for the future.
I've made some vital pre-decisions for the next crisis. And I've put them in action.
Two Post-It Notes are taped to the flashlight in my emergency cupboard.
The first has a couple questions for me ask immediately the next time the power goes out:
a) What if this situation is an invitation from God to take refuge in Him?
b) How can I protect this unexpected blessing of time?
On the other, I've written Psalm 91:2, to remind me of my true source of power:
I will say of the Lord,
'He is my refuge and my fortress,
my God in whom I trust.'
Your Turn:
Reflect back on a recent emergency in which you did not respond well. What pre-decisions can you make now so that you can think clearly in the next crisis?