How to Prepare Your Prayer Chair
Are you ready to lose that overwhelming sense that "something must be wrong with me" and learn, instead, to embrace this HSP gift God's given you? The Sensitive & Strong Community Cafe is open to new members now!
My three "WTF?" questions–
Why the Food?
What's the Feeling?
Where's the Freedom?
–remind me that I will not find Truth in the frig, freezer, or cookie jar.
I will only find Truth in God's word and in communion with Him.
And one truth I've found is that I connect more quickly to Truth when I'm prepared.
Not in a panicky holy-cow-now-I-have-to-fix-my-house-up-for-God kind of way.
But in anticipation, with a sense of expectancy that when I flee the kitchen, I trust God to meet me in my Prayer Chair!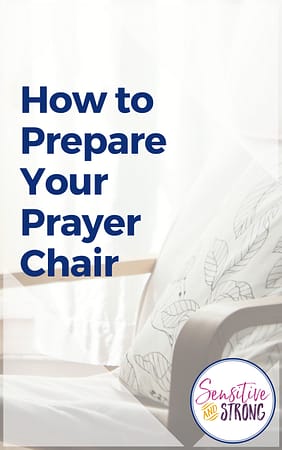 "Win Every Food Battle Right Here" was going to include this list, but it ended up being almost 500 words without it. So, I decided to spend an entire blog post showing how I prepare my Prayer Chair!
(NOTE: If you don't have extra space or an extra chair, don't despair! Do what you can. At the end of this post, you'll find a suggestions for creating a compact and/or portable "Prayer Chair".)
This is not about doing it "perfect" or even "right".
This is about developing a intentional plan to practice trusting God instead of your frig, freezer, or cookie jar!
What My Prayer Chair Area Includes
1) Bibles
I keep handy my NIV (from when I was in junior high school!), a side-by-side NLT/Message Bible, and the Life Recovery Bible.
2) Gratitude Journal
My current goal is to list twenty-two things I'm grateful for each day. Every time I seek refuge in my Prayer Chair I have an opportunity to add to the list!
3) Blank Notebooks
I keep several spiral notebooks handy for
prayer journaling
taking notes as I spend time in Bible study
brainstorming
jotting down questions
writing down distracting thoughts that pop into my mind (like, "Oh, I need to add eggs to the grocery list!")
4) Devotional Books
I love Jesus Calling, Prayers for a Woman's Soul, just finished Opening the Door to Your God-Sized Dreams, and I'm just starting (and already loving!) Renee Swope's A Confident Heart Devotional. When I flee to my Prayer Chair during a Food Battle, I often re-read highlighted sections.
5) Bible Marking Pencils, Etc.
I'm a highlighter and annotator, so I keep Bible marking pencils and other writing utensils handy.
6) Pillows & Blanket
I have a special arrangement of my pillows that supports my back. The blanket is because I love being warm and cozy…when I think, "I should go to my Prayer Chair," my immediate response is, "Yes! I need a snuggle!"
7) Water
I wash and refill my favorite cup-with-straw (which I bought at Staples last summer!) every night so it's waiting for me in the morning.
8) Kleenex
'cause I never know when something I'm reading or receiving is going to move me to tears.
Compact and/or Portable "Prayer Chair" Alternatives
If you don't have space to devote to a permanently set-up Prayer Chair, here are some ideas for alternatives:
(NOTE: I am not recommending the purchase of these specific products, especially the more expensive ones. I'm trying to spark your imagination with some visual ideas and detailed specifications. Less expensive versions can likely be found at discount stores and yard sales.)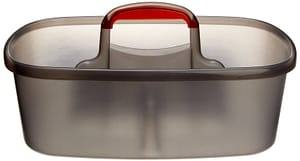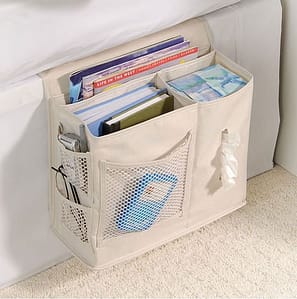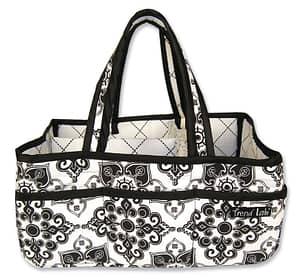 Leather Storage Tote (recommending the idea, not the price!)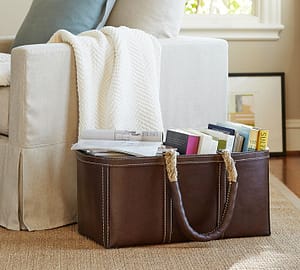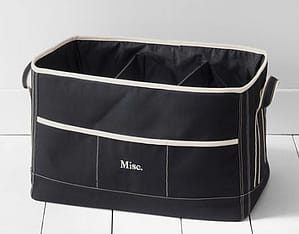 Canvas Garden Tote (a bit narrow, but on sale right now!)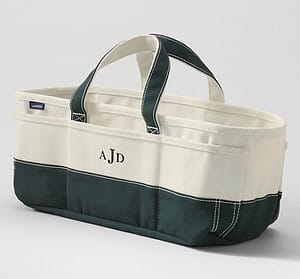 Canvas Storage Totes (various sizes & colors)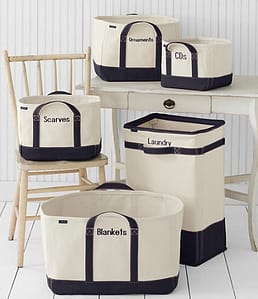 Canvas Tote Bags (various sizes & colors)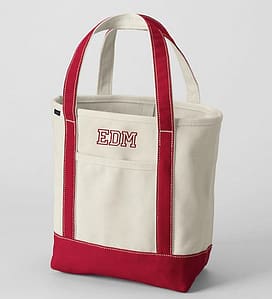 Market Basket (recommending the idea, not the price!)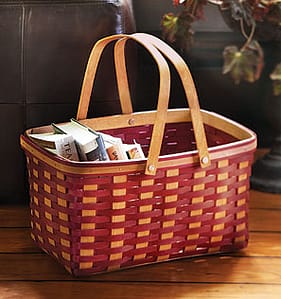 Your Turn
What's one thing you can do today to prepare your "Prayer Chair"?