Just Say Nothing Instead of This
Are you ready to lose that overwhelming sense that "something must be wrong with me" and learn, instead, to embrace this HSP gift God's given you? The Sensitive & Strong Community Cafe is now open to new members, and we'd love to have you join us!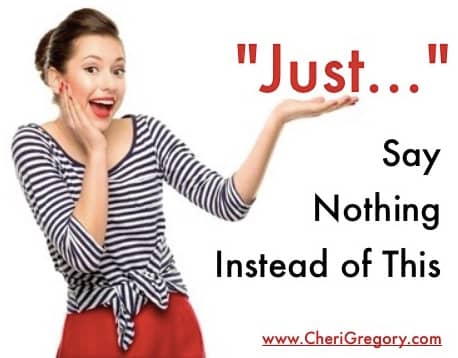 Just is a four-letter word in my book.
When used as a sentence-opener
"Just…"
it makes me want to run for the hills, tear my hair out, and speak entirely in cliches for days.
Don't "Just…" Me
Why so much ire for such a demure little word?
Advice that starts with "Just…" sounds patronizing, which is dangerously close to contemptuous.
"Just…" also comes across as simplistic, as if the most complex aspects of life can be reduced to a pat answer.
Plus, it ignores that each person has unique strengths and struggles; what comes easily for one may require Herculean effort of another.
Why I Don't Trust Those Who "Just…"
When someone offers me advice that starts with "Just…" I stop listening. To me, it indicates one of two things:
1) They have never personally experienced my struggle. Thus, they have no practical guidance to offer, only theory.
2) They have personally experienced my struggle, but it was so long ago that they no longer remember the journey, only the joy of victory.
Not only do I stop listening to such advice-givers, I also shift into self-defense.
Neither can offer the help I need. And both may unintentionally inflict additional pain via guilt, blame, and shame.
Why "Just…" Hurts Instead of Helps
Here's a short a short list of common "Just…"-isms.
The first dozen are my own particular pet peeves; the rest were supplied in less than an hour of brainstorming by my Facebook friends:
"Just…"
…quit taking yourself so seriously."
…let go and let God."
…look on the bright side."
…grow up."
…stop thinking about it."
…lower your expectations."
…do it."
…try harder."
…get over it."
…move on."
…relax."
…do what comes naturally."
…calm down."
…go with the flow."
…be more patient."
…be glad it's not worse."
…be the bigger person."
…get a grip."
…pull yourself up by your bootstraps."
…grow thicker skin."
…say no."
…walk away."
…forgive and forget."
…be yourself."
…choose joy."
…put on your big girl panties."
…trust that God is in control."
…quit over-thinking it."
…take a break."
…don't try so hard."
…ignore it and it will go away."
…spend more time in the Word."
…go for it!"
Who Has the Right to

"Just…" Me
This list contains many powerful truths in distilled form.
But truth is not limited to words. Truth includes when the words are said, how they are said, and — of utmost importance — by whom they are said.
Last weekend, I spent 36 hours wrestling through an issue before finally getting to the point where I could give – and receive – the truth that the time had come to "Just let it go."
The most important person who will ever say "Just…" to me?
It's me.
I also have a small circle of family and friends who know me intimately. They've laughed and cried and prayed through life with me. They've earned the right to ask, "Cheri, may I suggest something that may be hard to hear?"
And then (and only then!) to say, "Just…"
What to Say Instead
If you don't know me but feel the urge to say something because my struggle is making you feel awkward, triggering your own insecurities, threatening your world view, or just plain annoying you?
Instead of sugar-coating your message with "Just…" feel free to be blunt:
"You poor silly little thing, let me explain this to you slowly, using small simple words."
At least then I won't have to feign interest. Or even civility.
Self-defensive snark aside, here's what's actually helpful to hear when I'm struggling:
Me, too.
Been there.
I get it.
Hard is hard.
This sounds ______ (tough, complicated, frustrating) for you.
And if you can't authentically say any of these?
Just say nothing at all.
* * * * *
What's your least favorite "Just…"-ism to hear?
What "Just…" advice do you find yourself giving?
* * * * *
Wonder if you, too, might be an HSP? Subscribe to my blog and receive your FREE "HSP–Who, Me?" PDF!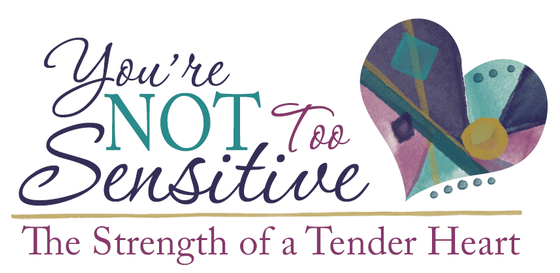 (And if you're already a subscriber, simply Email me at [email protected], and I'll send it right to you!)