9 Reasons to Ask for Help Now  (Rather Than Waiting Until You "Need" It)
Are you ready to lose that overwhelming sense that "something must be wrong with me" and learn, instead, to embrace this HSP gift God's given you? The Sensitive & Strong Community Cafe is now open to new members, and we'd love to have you join us!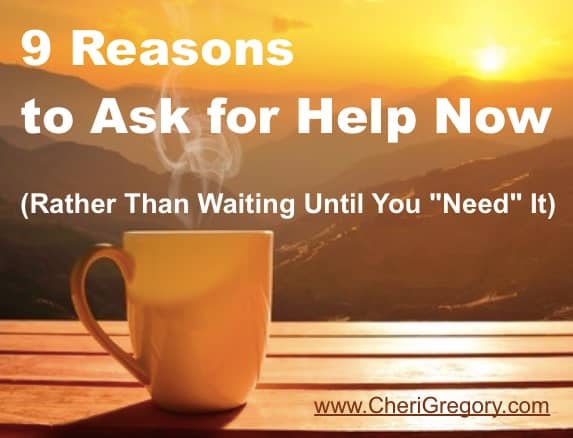 I saw my counselor yesterday.
I wasn't in crisis. But I had the nagging feeling that a crisis was brewing and, left unattended, would explode at the worst possible time in the upcoming weeks or months.
So, I asked for help before I needed it.
Resistance
On Sunday night, when I set the appointment, I was full of inner congratulations:
Just look at me: growing more and more mature every minute!
But by yesterday, my inner monologue sounded more like this:
Why am I wasting two perfectly good hours of my afternoon that I could spend being productive?
When I tripped going down my front stairs but didn't fall, I was distinctly disappointed.
Phooey. If I'd thrown out my back, I'd have a legitimate excuse to call and cancel.
(So much for maturity!)
Resilience
Fortunately, I'm getting better at remembering that when I push through resistance, I bounce back pretty fast.
I programmed my iPod with new music, which made my drive time less drudge, more reward.
And, as always, on the way home my inner monologue went like this:
I am so glad I went! I am so glad I went!
Why Ask for Help Early?
Asking for help — any help at any time — is a ginormous topic which I'm not going to tackle here. (I'm actually working on a 5-part series on "help" that may morph into 10!)
Today, I'm simply going to share a few reflections on what we get when we ask for help sooner rather than later:
1) Openness
When we ask early, we become more willing to receive. We give others permission to speak into and contribute to our lives.
2) Discovery
We may find that we need less help than we thought. Good to know!
We may find that we need more help than we thought. Good to know!
3) Time
We give ourselves — and those who will be helping us — the gift of leisure when we ask early. We prevent panic. We avoid emergencies.
4) Perspectives
When we ask early, we tap into the collective power of "crowdsourcing." We can ask many people to share their viewpoints, and they can help us see our current situation in all sorts of new ways.
5) Creativity
Other people can offer us dozens, perhaps even hundreds, of unique ideas, many of which we would never have thought of on our own. The sooner we start brainstorming, the sooner those creative juices start flowing!
6) Options
#1-5 give us the opportunity to find the best solution to the problem. Not "best" in an anxious, Perfectionistic sense of "There's one best solution and I must find it!" But "best" in the sense that we can enjoy an abundance of choices instead of being stuck in scarcity.
7) Respect
Asking early demonstrates respect for others. We give friends and family members the chance to do what works for them and for us, rather than forcing them to choose between their needs and ours.
8) Flexibility
When we can practice generosity even while in a position of receiving, we are far less likely to feel guilty or ashamed. Which makes us less likely to guilt or shame those who are helping us. Instead, we'll experience and express gratitude.
9) Calm
This final reason is becoming so valuable to me. Life is likely to be much more pleasant when we ask early. As one friend who is learning to ask for help put it, "No yelling. No tears." (For everything else, there's MasterCard.)
Get It?
Proactivity is worlds apart from reactivity.
We feel totally different when we seek help soon rather than regarding it as our "last resort."
There's another crucial difference.
Did you notice it as you went through the list?
By asking for help early, we don't just get.
We also give.
Leave a comment!
Which of these 9 is most familiar? Which is most surprising? Any "ah-HA!" moment(s) to share?
* * * * *
Wonder if you – or someone you love – might be an HSP?
Subscribe to my blog and receive your FREE "HSP–Who, Me?" PDF!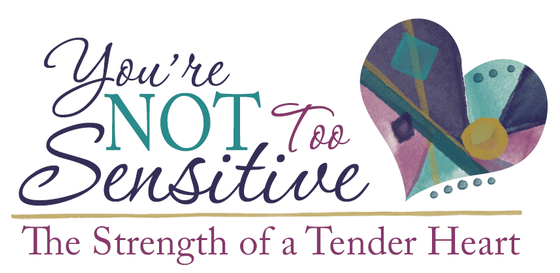 (And if you're already a subscriber, simply Email me at [email protected], and I'll send it right to you!)